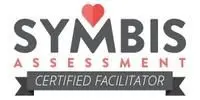 I work from a systemic perspective and incorporate a variety of therapeutic styles as are appropriate for your needs and goals including experiential therapies, SYMBIS, Emotionally Focused Couples Therapy (EFT,) play therapy, family of origin work, Adlerian Therapy, Motivational Interviewing, and integrate other models as may be appropriate for the situation. I also support you in your effort to expand you personal support system. The quality of various relationships and support systems has a significant impact on personal well being and plays a critical role especially when chronic illness is present.
I work with ADHD, anxiety, behavioral health issues, couples in conflict, co-dependency, depression, kinship care, parenting, medical crisis, chronic illness, grief and loss issue, spirituality, trauma, PTSD, and women's issues.

My specialization areas include crisis, trauma , grief, loss, and PTSD. I understand the impacts of these events on the family unit. Individuals may process the experiences differently, but family cohesion and stability can mitigate long term effects.
As a vet wife, I have a heart for our veterans, their families, and the difficulties of reintegrating the family post-deployment. Studies show that long term affects of PTSD have been mitigated by close intimate relationships with a secure family support system. PTSD is often shared within the family unit by primary or secondary trauma. The numbing and distancing of the family member with PTSD affects everyone, even the children. Sights, smells, and sounds may activate trauma memories at times that initially make little sense to the vet and even less to the family. Awareness of those prompters is an initial step towards desensitization. I am a provider for The Soldier Project.